Visit our Maryland State Capital

 INFORMATION 
 EXHIBITORS 
 SAILBOAT SHOW 
  POWERBOAT SHOW  
TICKETS  
 CONTACT  

Annapolis City Dock and Harbor
Annapolis, Maryland 

Public Tours   Group Charters   Transportation   Visit Planning  





Downtown Annapolis has historic sites, great shops,  sail boats, motor boats, cars, bikes and now...horse drawn carriages! Click to see the Annapolis Live Web Cam! 

   Maryland Web Cam






The Pirate Adventure is also something I can recommend from experience! My son celebrated his 8th birthday abord the Pirate ship and had the time of his life! This books up fast and matey, it is worth the treasure to see the joy on your child's face when they shoot the water cannons at the evil Pirate Pete!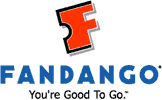 FInd out what is playing at the Movies with Fandango!


       
  
Chesapeake Children's Museum- Great for young kids, there is always something fun going on at the museum! Say hello to the founder, Dr. Deborah Wood, a personal friend of the HouseHuntress! 

 One of the premier sailing schools in the world, the Annapolis Sailing School teaches novice through experienced sailing. The Kidship program is one I can recommend personally! It was a thrill to see my 5 year old sail into Annapolis for ice cream!

Annapolis Sailing School Instructions for Kids
 

 With a multitude of talent make sure to get a subscription to the magnificent world famous, Baltimore Symphony Orchestra!

Baltimore Symphony Orchestra



Maryland Hall for the Creative Arts-Want to take a class? Ballet, art, theater, stained glass? There is so much to do for the Annapolis creative, and talented adults and children!